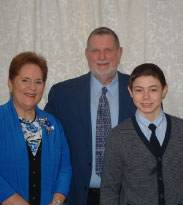 Together Pastor Jon and Sue have served the greater New Bedford community for nearly 30 years both through pastoral ministry, music ministry, and christian education. Pastor Helm serves as our lead pastor and headmaster to Nazarene Christian Academy (NCA). Sue serves as principal to NCA.
Administrative Pastor and NCA Chaplain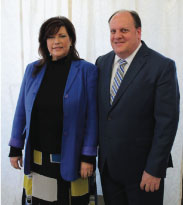 Pastor Tim grew up in this church and left for Central Florida for Bible College in 1988, while there he met and married his wife and together they served several churches in Pastoral and music ministry for nearly 26 years. Recently returned to his "home church" to be our Administrative Assistant & NCA Chaplain. LuWayne (Lu) serves as our Sunday School teacher for teens, as well as ministering in music along side Pastor Tim.